Dubai Customs has become one of the first Government entities in the world to receive the Agile Organsation Certification from the Business Agility Institute (BMI). The Government Department consolidated its position in agility by obtaining four-star rating, the highest agility rating given by BAI, topping other competitors. The next four competitors in the list were private sector companies from different countries.
"We continuously develop our levels of agility within our vision of developing the customs field to achieve the best results in facilitating global trade and protecting the society," said Ahmed Mahboob Musabih, Director General of Dubai Customs.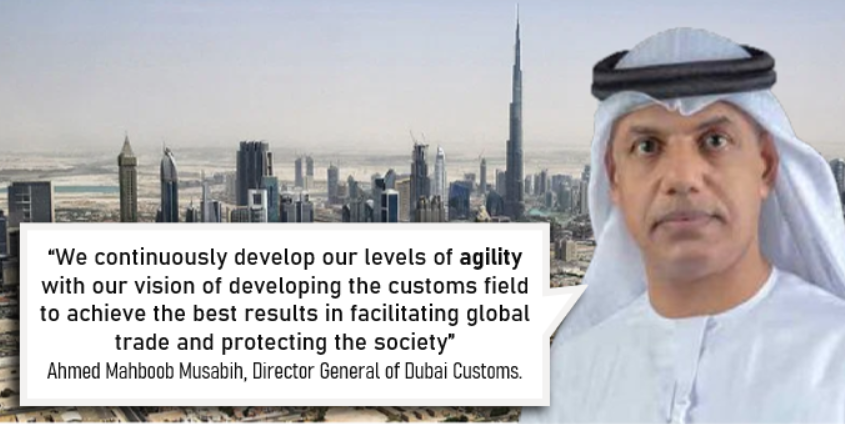 The California based institute has 2,500 members from 94 countries around the world. In its report, BAI stated Dubai Customs' agility stood at 94%, topping 90% of the 1,030 organizations and companies evaluated. These included 170 companies and establishments that work in the same field as Dubai Customs, which means that Dubai Customs is at the top 10% of agile organizations.
The Government Department was assessed against 15 standards, which include agile mindset and culture, authorization and ownership, diversity, equality and integration, psychological wellbeing, individual development, vision and mission, client focused services, agile operations, external stakeholders, transparency, and quality.
For more information, see here: https://www.albawaba.com/business/pr/dubai-customs-first-certified-agile-government-organization-world-1411165